A property in Leicester destroyed by an explosion earlier this year killing several, including a family living in a flat upstairs has been refused support by the British government. In tragic events similar to that of Grenfell Tower in London where, due to Government cost-saving measures, more than 80 lives were willfully lost by the government allowing the use of non-fire retardant materials being used as cladding on the tower and taking no safety measures in respect to their use of unlawful building materials.
The explosion in Leicester, caused by an illegal alcohol factory in the cellar of the property, took the lives of Mary Ragoobeer, 46, and two of her sons, Sean, 17, and Shane, 18, lived in the flat above the shop which exploded along with Leah Reek, Shane's 18-year-old girlfriend, and 22-year-old Viktorija Ijevleva who is believed to have been working in the shop on the ground floor, directly above the illegal factory, at the time of the explosion.



Leicester City Council and the Leicester Emergency Services took control of the scene, covering costs of temporary housing for displaced families in the area and structural works to surrounding buildings, infrastructure both above and below ground as well as major roadworks to keep one of the busiest routes into the city centre used by thousands of British citizens on a daily basis safe for use.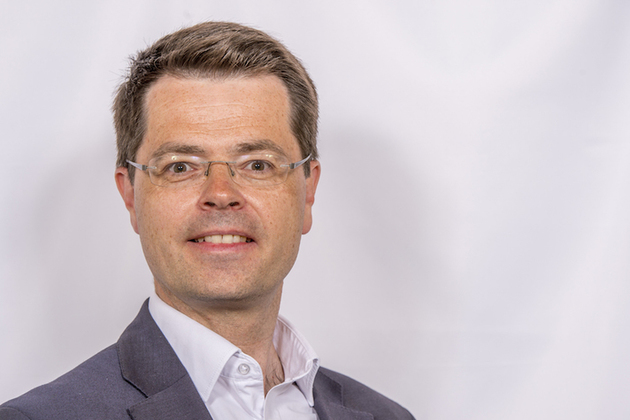 Government ministers, however, has refused the Leicester City Council claim for £400'000 from the Bellwin Scheme, a scheme set in place to provide financial support to local authorities who have to cover unexpected costs in the event of emergency or disaster which results in the destruction of property. This has been met with outrage from Leicester residents after the amount of support provided to Kensington Council for their deliberate use of building materials which did not meet strict legal safety requirements which is a major slap in the face for Leicester residents after they have watched Kensington Borough Council rewarded for their failure to carry out safety checks and risk assessments on their high-rise buildings.
Further salt is added to the wound when Peter Soulsby, Leicester Mayor, purposefully gave a prime, city centre plot of land spanning more than 1.8acres worth upwards of £3million to property developers, Sowden, for a mere £24'000. The freehold of this site relates to the land under the buildings now in place – the glass-fronted office block and the 54-flat residential building with two bar and restaurant units. The former New Walk Centre offices were demolished in 2015 after the 1970s concrete towers were declared structurally unsound. Had the site been sold at market value, these funds could have been used to cover the £400'000 bill seven times over.


The Bellwin Scheme has a minimum threshold of £500'000 which because Leicester City Council said it incurred costs of around £400'000 in relation to the Hinckley Road explosion near The Birds Nest pub on King Richards Road meant it was below the threshold so Leicester City Council had no grounds to apply to the Bellwin Scheme.
Leicester City Council officials then approached the Ministry of Housing, Communities and Local Government (MHCLG) who has now declined to offer any money whatsoever which isn't a surprise given the residents of the property were renting and, as shown on numerous occasions by the British Government, their attitude to tenants is very poor, especially with the continued roll out of extended HMO licensing, selective licensing and the tenant fee ban and mandatory client money protection all of which increases costs landlords and agents face which will be and is already translating into increased rents affecting the lowest income earners to a point where they will be priced out of even the most deprived areas of Leicester.



Leicester City Mayor, Sir Peter Soulsby, childishly described the refusal as "very mean" but has not put forth a strong criticism of the British government for their refusal to take action when British lives are lost as a result of non-British citizens willfully breaking the law and causing loss of life to several British residents. Soulsby added;
Nobody can say the Hinckley Road explosion was not a disaster, an immense amount of hard work has been required in the months afterwards and we were hoping for some support from the Government. It has not been forthcoming. It has been very mean.
A Leicester City Council spokesman said the Leicester Local Authority and emergency services incurred significant additional costs as a result of the incident. They said;
"The full extent of these costs is still being determined but include demolition costs, rest centre and information point, highways works and of course the ongoing costs of housing and supporting tenants, residents and businesses in the area, the council has asked the MHCLG to provide funding recognising the scale of the incident and its impact on the local community and residents of Leicester but so far, they have declined to do so."
Whilst we disagree with the MHCLG's decision to offer no support in regards to this tragedy, they said that the department, previously headed by Sajid Javid but now led by James Brokenshire, takes very seriously the consequences and wider impacts incidents such as these have and adds;
"We have written to Leicester City Council expressing both our sympathy to those affected by the Hinckley Road explosion and our appreciation to all those working hard to help rebuild the lives of the families affected and the community."



They also go on to say;
Councils are expected to have well-established contingency plans in place to support recovery efforts in their communities.

On this occasion, we advised the council they should use their existing resources to support recovery efforts.
We can see from the response from the Ministry for Housing, Communities and Local Government that Leicester City Council is expected to have contingencies in place in the event of incidents like these which do not meet the minimum threshold of the Bellwin Scheme. Local Authorities are granted a budget per year which they must stick to; any spending over this budget has to result from income earned in taxes and from investments bought using that budget. Unfortunately, however, Leicester City Council are more intent on spending silly money on silly projects such as the £13.5million spent on the new Haymarket Bus Station which opened in May 2016 when the bus station they demolished for it was perfectly fine and could have been modernised for less than £10'000 and maintained for far less than the current bus station which now has extra costs including several more staff and a dramatically higher electricity and heating bill or the £3million contribution from Leicester City Council for the Leicester Haymarket Theatre regeneration project of which, the Haymarket Theatre isn't even owned by Leicester City Council.
Although, whilst it is blindingly clear that Sir Peter Soulsby is so financially illiterate he shouldn't be Leicester Mayor and definitely shouldn't be allowed within reach of Leicester City's balance sheets, the absolute refusal by our government to assist our local authority in regards to this matter is shameful especially when we compare the tragedy to Grenfell where families, including non-British residents, are being handed financial aid as are Kensington Borough Council for the tragedy the local authority is mostly responsible for whereas, in the case of the Hinckley Road Explosion, it was caused by a criminal act.


Police have questioned eight people as part of an investigation into the explosion of which, three have been charged with five counts of manslaughter and arson with intent to endanger life. They deny the charges and are due to appear in court again in August.