Belgrave and Rushey Mead have benefitted from a lot of investment from local businesses and organisations which has translated into increasing property prices, as such, it's a fantastic location to live or invest in whether it be buying property or starting a business. In this guide, we're going to cover;
Property Values
Education
Local Amenities
Things to Do
Culture
History
Religion, and;
Transport.
There are plenty of things to get involved in, plenty of things to do and there's plenty of amenities within a five minute walk from anywhere within Belgrave, whether it's the village hidden away off Loughborough Road or on the main Golden Mile itself, of course, if you're living along the main Golden Mile, you'll likely be living in a terraced property overlooking Belgrave Road or Melton Road, depending on how far away from the city centre you are. Don't worry though, you could be miles down the Melton Road, which stretches way beyond Thurmaston or Syston, there are regular buses, up to one every five minutes during the weekdays!



Homes and Property Prices
House prices in Belgrave and Rushey mead have been turbulent since the Year 2000. In 2008, we saw property prices fall off the cliff-edge and they have since recovered (no sooner than seven to ten years later, one could argue).
In Belgrave and Rushey Mead, we have been keeping our eye on four properties, two in each area respectively. We chose these four properties as we feel they are representative of the majority of houses within the area and are pretty typical in size, type and values.
Our line-up for Belgrave is;
59 Marfitt Street, off Melton Road, Leicester, LE4 6RP.
45 Leire Street, again, off Melton Road, Leicester LE4 6NU.
Both properties are mid-sized, mid-terrace houses built at a similar time with similar external features. Both properties feature two bathrooms, two bedrooms and two reception rooms (according to Rightmove, we have been unable to confirm interior features though should be able to confirm if they come onto the market again).
For Rushey Mead;
87 Huggett Close, off Trevino Drive, Leicester LE4 7PZ
22 Brackenthwaite, off The Roseway, off Gleneagles Avenue, Leicester LE4 7GA.
Again, we opted for two similar properties. Both properties in Rushey Mead are townhouses, one (Huggett Close) is considered a terraced property, however, it's really a semi-detached that is joined to another property that has been staggered – in other words, it certainly isn't your traditional terraced property whereas the other is a traditional semi.
So, remembering the two terraced houses mentioned first, in Belgrave, both shared two bedrooms, two bathrooms and two receptions. They're also within 2 miles of one another.
59 Marfitt Street Sale Prices:
| Sale Date | Property | Price Paid | Original Source |
| --- | --- | --- | --- |
| 19 Oct 2017 | Terraced, Freehold | £150,000 | Land Registry |
| 26 May 2009 | Terraced, Freehold | £77,500 | Land Registry |
| 04 Feb 2000 | Terraced, Freehold | £17,500 | Land Registry |
| 20 Oct 1998 | Terraced, Freehold | £24,750 | Land Registry |
| 17 Jul 1997 | Terraced, Freehold | £24,000 | Land Registry |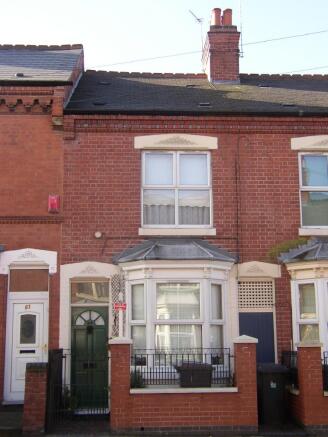 From 1998 to 2000, the value of the property sunk by £7'000 and well and truly recovered by 2009 with a whopping £60'000 increase in sale price. This figure nearly doubled between 2009 and 2017. Had there been a sale around 2004, we expect the value of the property would have been round £15'000 higher than the 2009 value because of the world-events that happened around 2008 where the housing market took a huge hit as a result of the financial crisis.
45 Leire Street, Leicester Sale Prices:
| Sale Date | Property | Price Paid | Original Source |
| --- | --- | --- | --- |
| 27 Oct 2017 | Terraced, Freehold | £150,000 | Land Registry |
| 19 Mar 2010 | Terraced, Freehold | £113,500 | Land Registry |
| 13 Feb 2004 | Terraced, Freehold | £84,000 | Land Registry |
| 01 Aug 2000 | Terraced, Freehold | £41,950 | Land Registry |
| 19 Jun 2000 | Terraced, Freehold | £27,500 | Land Registry |
| 01 Sep 1995 | Terraced, Freehold | £10,000 | Land Registry |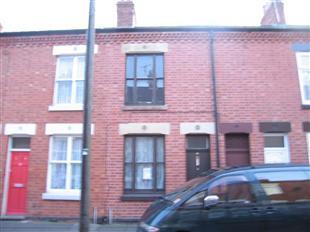 Leire Street property values saw significant gains between 1995 and 2000 with the price more than quadrupling. Between 2000 and 2017, the price more than tripled, however, as with the previous property, we feel there was potential for this to quadruple again had it not been for the recession and the effects it had on the housing market in 2008.
87 Huggett Close, Leicester Sale Prices:
| Sale Date | Property | Price Paid | Original Source |
| --- | --- | --- | --- |
| 03 Nov 2017 | Terraced, Freehold | £137,000 | Land Registry |
| 20 Dec 2012 | Terraced, Freehold | £115,000 | Land Registry |
| 22 Sep 2006 | Terraced, Freehold | £116,000 | Land Registry |
| 30 Aug 1996 | Terraced, Freehold | £37,500 | Land Registry |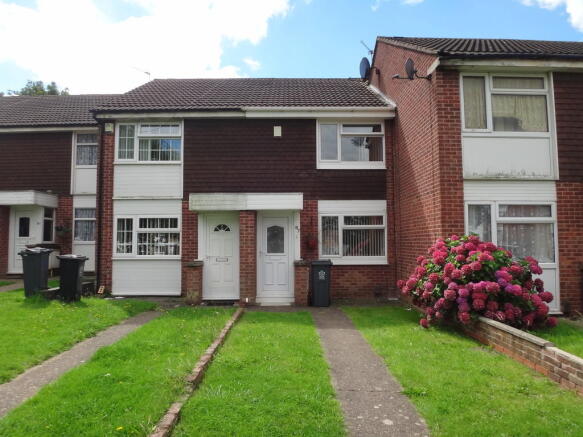 Hugget Close saw an increase in the value of over £75'000 in the space of ten years between '96 and '06. However, six years on (as we saw with other semi-detached properties in the area; remember, this property is only just a terraced house) and the value had actually fallen by £1'000 the following year. In fact, the gains made on the value of the property last year was calculated at a measly £22'000 which, compared to the previous two properties, is something you can get away with shaking a stick at.
22 Brackenwaite, Leicester Sale Prices:
| Sale Date | Property | Price Paid | Original Source |
| --- | --- | --- | --- |
| 14 Sep 2017 | Semi-Detached, Freehold | £290,000 | Land Registry |
| 22 Jan 2014 | Semi-Detached, Freehold | £125,000 | Land Registry |
| 23 May 2006 | Semi-Detached, Freehold | £111,000 | Land Registry |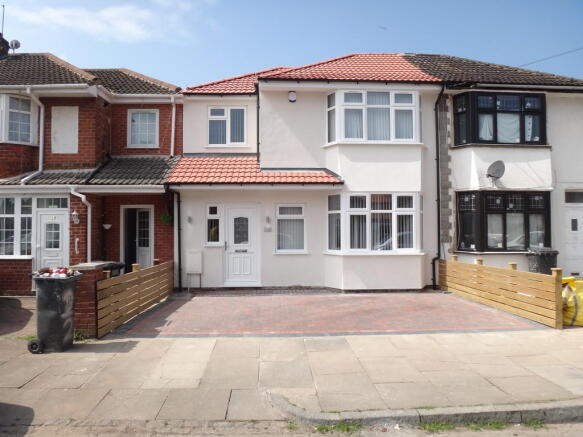 Brackenwaite, a cul-de-sac off The Roseway, off Gleneagles Avenue near Soar Valley College, has a much different story to tell. The same story as before with gains of only £14'000 between 2006 and 2014 (as property prices recovered from the 2008 financial crash), however, in just 3 years, the property sold for an astonishing £290'000, the purchase price more than doubled in less than three years.
Schools and Education
Soar Valley College
Ofsted Rating: OUTSTANDING (after pulling their socks up after receiving a "good" rating in their previous inspection). You can see the Ofsted report by clicking here.
Soar Valley College was awarded Gold status by the National Citizen Service, according to their monthly newsletter (December 2017). This award is given to schools and colleges who have "excelled in promoting the programme and recruiting young people to take part over the last academic year". The award was presented at the NCS Champion School Awards Ceremony, held at a Leicester City Football Stadium.
National Citizen Service (NCS) is a once-in-a-lifetime opportunity open to those aged 15 to 17 across England. It is a unique two or three-week full-time programme, 30 hours of the program is committed to a community project that benefits their community or society in general. Participants build skills for work and life whilst taking on new challenges and adventures, making new friends and contributing to their community.
Soar Valley really is a fantastic, innovative secondary school though I admit, as the author of this article, I did attend the school. In fact, the current Vice Principal, Mr Pabari, was my English teacher. But they're innovative, for instance, for a few years now, Soar Valley has encouraged students to get involved in an allotment project at lunchtimes in an effort to educate younger people about the importance and benefits of home-grown produce; this wasn't here when I was at the school, I attended between the time they demolished the ugly old building and moved us into the brand new, purpose-built school next door.
Throughout the year, you'll see Soar Valley operating a range of fundraising activities both for charity and for their own funding. You'll also recognise Soar Valley for their outstanding achievements when working with local businesses, including Leicester City Football Club whom a group of students helped by suggesting ways and ideas which will diversify the LCFC fan base. Soar Valley are also bringing in a new uniform, a modern, upmarket-style blazer, trousers and skirt which is definitely going to be a breath of fresh air if the uniform is the black jumper, black trousers I had to wear…
Rushey Mead Academy
Ofsted Rating: OUTSTANDING.
Rushey Mead Academy is the lead school in the Rushey Mead Educational Trust, students at Rushey Mead Academy enjoy a joyous and successful time throughout their education that challenges each member of its community to excel. The larger-than-average comprehensive school, which benefited from a £17m rebuild as part of the national Building Schools for the Future programme, serves a uniquely diverse community in the north of Leicester, their students range from eleven to sixteen years of age.
Having been judged as Outstanding since 2007, the school has a long-established national profile for excellence in teaching, leadership and student outcomes.
The latest Ofsted inspection states; "Pupils' spiritual, moral, social and cultural development is promoted exceptionally well. This contributes to the strong sense of community in the school." – Of course, this is no surprise when Rushey Mead Academy is one of the top 15 schools nationally.
Leicester College: Abbey Park Campus
Ofsted Rating: Good
Leicester College is the only Further/Higher Education college on our list, specifically, the Abbey Park Campus which is slightly south of the Belgrave Roundabout (which used to be the Belgrave Flyer before it was demolished in 2014. Leicester College have fallen under some financial strain in their recent years which has had an impact on student achievement which, due to underfunding and overhauls in how the college operates, resulted in a "Good" rating from Ofsted, this is obviously the lowest Ofsted rating on the list (awarded in December 2017) and this has been deemed to be as a result of;
The effectiveness of leadership and management.
Quality of teaching, learning and assessment.
Personal development, behaviour and welfare.
Outcomes for learners.
Study programmes for those aged sixteen to nineteen.
Adult learning programs.
Apprenticeships. And;
Provision for learners with high needs.
For all of the points above, Leicester College was scored "Good". You can read the full Ofsted report here. Whilst they're scoring Good in their Ofsted reports, it is important to realise and understand that they have a very close partnership with the De Montfort University where Leicester College teach some of their Higher National Diploma and Foundation Degree courses. De Montfort University has achieved the Teaching Excellence Framework award of Gold, this award takes into consideration De Montfort University's own teaching efforts as well as their partner organisations, this is the highest possible achievement possible in the Governments new method of measuring teaching ability.
Learners of all ages and backgrounds are represented at Leicester College, throughout their three campuses and educational centres throughout the city, they teach over 20'000 thousand students: their youngest learners come here one day a week from school to study vocational qualifications alongside their GCSEs which gives them a massive boost for when they begin to look for employment, whilst their oldest student recently celebrated her 100th birthday. From entry-level courses to degree-level study, they serve all sections of our community: whether you want to take an evening course to get a taste of something new, get an Access Diploma to go to university, or study full-time on one of our vocational courses, we can help you realise your ambitions.
Sports, Outdoor Spaces and Leisure
In Rushey Mead and Belgrave, we have dozens of open spaces that are perfect for children, pets or just casual, leisurely strolls from Belgrave Gardens (in Belgrave Village) to Rushey Mead Recreational Ground, to Moira Street Pocket Park (opening this Spring) to Cossington Park, whatever your outdoor leisure needs, you're covered. Just down Loughborough Road, we have Leicester Outdoor Pursuits who provide adventurous, outdoor activity experiences designed to stimulate, educate and motivate young people and others at affordable prices in a challenging and safe environment. They offer training courses and childcare as well as, most importantly, a large range of fun, outdoor activities including:
Abseilling,
Aerial Trekking,
Rifle Shooting,
Bridge Building,
Kayaking
Canoeing
Archery, and many more.
Literally, there are more than 30 activities to take part in… You'd need several days to be able to do them all. Me, personally, I've only taken part in these activities a handful of times but they're incredibly fun and highly recommended. To see a full list of activities, click here.
Shopping, Eating and Amenities
Throughout the length of Belgrave Road, Melton Road and right across Rushey Mead and Belgrave you'll never be short of things to eat, see, buy or take part in. You'll benefit from a competitive range of restaurants and takeaways, the majority of whom have a 5* Food Hygiene Rating. We often visit ChilliFlake, a small restaurant on the corner of Leire Street/Melton Road and we would highly recommend their World Cuisine.
Across the road (on Leire Street), you have a post office which is independently owned and is staffed by very friendly and helpful staff; the downside is there are sometimes queues in the post office that can make sending a parcel rather time-consuming but they do sell chocolate, drinks, stationery and newspapers, amongst a range of other products to keep you occupied, however, across the road (on Melton Road) you do have another corner shop (which are in abundant supply).
A little way down, past the bookies, you'll find opticians and dentists and enough doctors that you won't need to eat another apple ever again! The local amenities right on your doorstep, frankly, are extremely valuable and with the investment into the local area by business owners throughout Belgrave and Rushey Mead, it is no wonder why property values have almost tripled in the last twenty years (even with the financial turbulence we experienced around 2008). Not to mention the jewellery merchants who dazzle you with gold as you stroll past.
Melton Road, infamously referred to as The Golden Mile, will spoil you for choice with the countless gold jewellery shops, Indian restaurants and colourful saree (or sari) shops. You'll also benefit from banks (both British and Indian), financial service providers including independent financial advisors and safety deposit storage for your valuable items you're unable to otherwise store elsewhere.
Transport
Next, we move on to transport. Leicester, in general, is exceedingly well connected. In fact, you can get a bus (every ten minutes) from Melton Road to Syston Train Station, a train from Syston to Leicester Train Station and the 22 (every twenty minutes) from outside of Leicester Train Station and back to Melton Road… All of this without walking any further than 200 metres. Melton Road and Belgrave Road, especially, benefit from busses every five minutes covered by three different companies; Arriva Midlands, First Leicester and CentreBus.



Culture, Religion and History
You will not escape the culture Asian migrants have brought with them to Belgrave and Rushey Mead and Leicester as a whole (which we will discover in future posts, so it's definitely worthwhile subscribing to our email newsletter at the top, right-hand side of this page). 
In the 2011 census the population of Belgrave was just over 11'500 and is made up of approximately 51% females and 49% males, of these, 43% were born in Britain. 46.7% of people living in Belgrave speak English. The other top languages spoken are 35.8% Gujarati, 4.3% Panjabi followed by other languages originating from India and Pakistan. The number of European language speakers is increasing too.
More than half of the residents in Belgrave and Rushey Mead are Hindu with Christianity being the second most popular religion, those of no religion make up only 5.5% of the population.



There is a plentiful supply of religious buildings and community centres. There are also several churches in the area, including one just off Loughborough Road, another off Harrison Road and one off Nicklaus Road. There are quite a few Mandirs around, including an exceptionally large one on Gypsy Lane which provides a fantastic place of worship for Belgrave and Rushey Mead's Hindu residents. We have noted a mosque on Loughborough Road and a Gurdwara on Gypsy Lane and another on Harrison Road serving Muslims and Sikhs in the area too.
There are also several faith schools in Belgrave and Rushey Mead, however, one of these has been ordered to close by the Government for failing to prepare its pupils for life in "modern British society". Darul Uloom School, an all-boys Islamic school in Loughborough Road, was slammed by Ofsted for a catalogue of problems, as reported by the Leicester Mercury, they included giving pupils "weak moral guidance and failing to challenge sexist views".
There are also plenty of residential and community care available for the elders within the community, as well as language courses, IT courses and plenty of other activities for people both old and young to get involved in.
You'll also benefit from regular festivals along the Golden Mile, Belgrave Road and on Cossington Park, including Diwali (Festival of Light), Holi (Festival of Colour) and many more, not to mention the Christmas decorations that are turned on along the entire stretch of Belgrave Road.



Did You Know?
Belgrave, originally a Saxon settlement was originally named Merdegrave, so named from the old English terms Marten and Grove (pronounced Marta-grove – this is disputed, click here to read the other version which is similar, by Belgrave Hall Conservation Society), however, after the Norman Conquest, the new residents who settled here mistook the name to be French, Merde, for faeces (only far less polite). As such, the first syllable was changed to Belle (French for Beautiful). The dispute is that Belgrave was actually called Martin's Grove, which is where Martin's Inn found its name. There are other reports that a giant became exhausted and his name was Bel, but it's worth noting that from my research, this appears to be the origins of the name of Belgrave, a suburb in Melbourne, Australia.